Welcome to Mimuro Women's Clinic
We are a specialized clinic in the field of infertility.
We have been accepting and have experience in providing many kinds of infertility treatments to foreigners, as our clinic is located close to Zama base.
Infertility can be one of the most difficult situations a couple will face in thier relationship. We believe that the most important thing to achieve your goal is to cooperate with your partner and rely on each other.
We are very pleased to support any kind of problem which you and your partner will have through your infertility journey.
About us
Hello, everyone.
Thank you for coming our website.
My name is Takahisa Mimuro.
We are passionate about helping our patients to fulfill their aim of having a child. When you try to find an infertility clinic in Japan, you will find it very difficult and you know the difference between Japan and your country. Let us help you solve those problems, because I can speak English and I have the experience of working in Australia. We will try to listen and respond to your needs as best as possible.
My Profile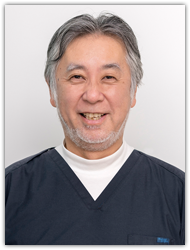 Director

Takahisa Mimuro

License and Position

M.D / Ph.D
Specialist of obstetrics and gynecology
(Board certified by Japan Society of Obstetrics and Gynecology)
Specialist of endocrinology
(Board certified by The Japan Endocrine Society)
Specialist of reproductive medicine
(Board certified by Japan Society for Reproductive Medicine)

Career

Study abroad in Sydney Westmead Fertility Center for 3 years.
http://www.westmeadivf.com.au/

Hobby

Scuba diving, Bicycle riding

Facebook
Our policies
A treatment will be individually created for you and your partner.
The fees for the treament are always kept to a minimum.
We use the lowest effective stimulation in order to reduce the risks.
We provide the best medical and scientific services to give you the very best chance of success.
Services include
Main Service : Reproductive medicine (IUI, IVF, ICSI)
Family planning
Pap smear
Sexual health and STD
Menstrual irregularity
For those who have stored cryopreserved embryos or sperm.
Please fill in and return the consent form when you extend or dispose of embryo or sperm cryopreservation.
You will be subject to a late fee or your embryos or sperm will be disposed of.
As a rule, the clinic will not contact you regarding the due date.
Extension of embryo or sperm cryopreservation
When you would like to extend of them, please make an appointment and visit our clinic.
Disposal of embryo or sperm cryopreservation
When you would like to dispose of them,Please download the disposal consent form.
After the couple signs the consent form, please mail it to our clinic or submit it to our receptionist.
Disposal of embryo cryopreservation(PDF)
Patient & Visitor
Our clinic requests reservations.
We prefer you to make an appointments,please.
Please contact us by e-mail or telephone.
→ e-mail
→ 042-710-3609
Opening hours
| | Mon | Tue | Wed | Thu | Fri | Sat | Sun |
| --- | --- | --- | --- | --- | --- | --- | --- |
| 9:00~12:00 | ● | ● | ● | ● | ● | ● | ― |
| 14:00~17:00 | ● | ― | ● | ― | ● | ― | ― |
We are closed on National day.

Our reception hours end 30 minutes before our clinic closing time.
Address & Map
SHELL MIYAKO V 2F, 1-2-5, Nakamachi, Machida-city, Tokyo, 194-0021, Japan
Contact us
Please make sure to read below.
We will answer your questions within five to seven days more or less. (Please note that it may give or take a few days for any reason.)
We answer your questions by email only.
Availability of treatment can be checked on the web page.
When you wish to make the reservation of an initial consultation, please call 042-710-3609.
Please fill out the form given below and click【Send Your Message】.
This site is protected by reCAPTCHA and the GooglePrivacy Policy and Terms of Service apply.